Pre-Payment Options
The USDA has announced the extension of the Nationwide Waiver to allow the Summer Food Service Program and the National School Lunch Program Seamless Summer Option to continue to operate through June 30, 2022. All Liberty County children will now have access to breakfast and lunch at NO COST for the entire 2021-2022 school year! According to USDA Regulations, all enrolled students can receive FREE meals at all Liberty County school sites through June 30, 2022.
Please take advantage of the options to pre-pay money on your student's meal accounts. Prepaid meal accounts help the lunch lines go faster and gives students more time to eat, relax, and play. It also gives you the peace of mind of not having to worry about looking for lunch money every day or worry that it might get lost, stolen or used for other things other than lunch. All a la carte sales will be paid at the time of service using cash or money on the student's prepaid lunch account.
Meal Prices 2021-2022

Breakfast

Price

Lunch

Price

Elementary
No Cost
Elementary
No Cost for SY22
Middle/High
No Cost
Middle/High
No Cost for SY22
Reduced
-
Reduced
No Cost for SY22

Adult

$2.20

Adult

$3.50


Prepay for your child's meal account online any time at MySchoolBucks.com!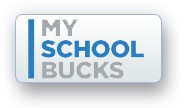 Send Check or Cash
You can always bring money personally or send it with your student. Please place it in an envelope marked clearly with your student's name, their ID #, their teacher's name, the $ amount and the check #. Turn in prepaid deposits to the cafeteria cashier(s) or school office.


If you choose to bring money to school personally or send it with your student, please put it in an envelope clearly marked with the student's first and last name, their ID #, their teacher's name, and the amount enclosed.